Who we are
LEONIDIS specializes in the manufacturing of molds and the production of specialized plastic profiles.. It addresses companies active in professional equipment, refrigeration and air conditioning, supermarket chains, manufacturers of furniture, screening systems, exhibition stands, aluminum factories, printing houses, manufacturers of projection systems as well as many other fields of the construction industry.
Since its establishment, in 1976 1978 when it first started its activity in a building of 260 sq.m., LEONIDIS has grown into one of the most dynamic plastic profile extrusion companies and, working with consistency and vision, has acquired one of the largest market shares in its sector in Greece.
Today LEONIDIS, having passed to the second generation, is established in an organized, privately owned plant of 1500 sq.m. in Methoni, Pieria. Over the years, the company has:
modernized its mechanical equipment,
upgraded its design programs,
received certifications for the consistent implementation of quality systems,
implemented specialized technical training programs for its people, and
reorganized its structures and processes
created a Model Center for mold manufacturing, with state-of-the-art extrusion and injection lines, which offers turnkey products.
Leonidis in numbers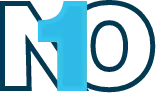 No. 1 in the design and manufacturing of molds for plastic profiles in Greece

Know-how in over 15 different types of raw material

Annual plastic profile production of
2,213,000 meters

1500 sq.m.
of privately owned facilities

45+ years
of experience in mold manufacturing
Facilities
LEONIDIS is established in an organized, privately owned plant of 1500 sq.m. which consists of administrative areas, a design office, production areas, and warehouses for primary and secondary materials, as well as finished products.
The Design department uses CAD/CAM software, while the production department has over 4 production lines and can produce profiles in sizes ranging from less than 0.5cm to over 20cm, serving profile orders from 1000 to 15,000,000 meters. We have a wide variety of CO-EXTRUSION molds capable of extruding up to 3 different materials in a single multi-hardness profile, offering flexibility to meet almost any combination of requirements regarding a profile, including impact resistance, color, stiffness, and resistance to weather conditions.
The sales department is staffed with experienced associates with the relevant know-how, while distribution is conducted using privately owned trucks.

Green policy
At Leonidis we apply a green policy aiming at protecting the environment and saving natural resources.
Specifically:
Reduced water consumption: our mechanical equipment operates with a closed cooling circuit
Energy saving: Our energy saving plans are constantly evolving as we reach new milestones and discover further opportunities. Installation of photovoltaic systems is currently in progress.
Reduction of material waste (Scrap): Our focus on continuous improvement includes measures to reduce material waste. In 2019, at our facilities in Methoni, Pieria, we launched an initiative to improve the efficiency of materials and reduce waste sent to recycling. The results of just the first year of implementation improved the yield of materials by 19%; today, about 5% is sent to recycling. Our dedicated team meets regularly to develop and implement waste reduction measures. Leonidis strongly supports these efforts and distributes any financial benefits to all its partners.
Recycled plastic: In the context of its environmental consciousness, our company offers solutions of recycled plastics, which are constantly improving in quality and constitute an alternative option for our customers.
Why choose us
Turnkey products from design to production
Complete production lines and state-of-the-art machine shop equipment
In-house mold manufacturing that fully ensures the quality, control and functionality of the final product
Solutions for every budget
3D Prototyping that ensures the functional perfection of your final plastic
We help upgrade our customers' plastics design by combining multiple materials (with co- and tri-extruder technology) into a cohesive profile that saves them time, labor and cost
Competitive prices
Focus on customers' specialized needs and requirements
Additional services such as cutting and perforating, tape pasting, assembly, packaging
Possibility of partial deliveries
Over four decades of know-how and experience
Delivery of flow products in 24 hours